Hong Kong Service Jam
Thank you for jamming with us!
Organizers Lou, Aideen and Sunhera and the amazing crowd of the 2017 jam.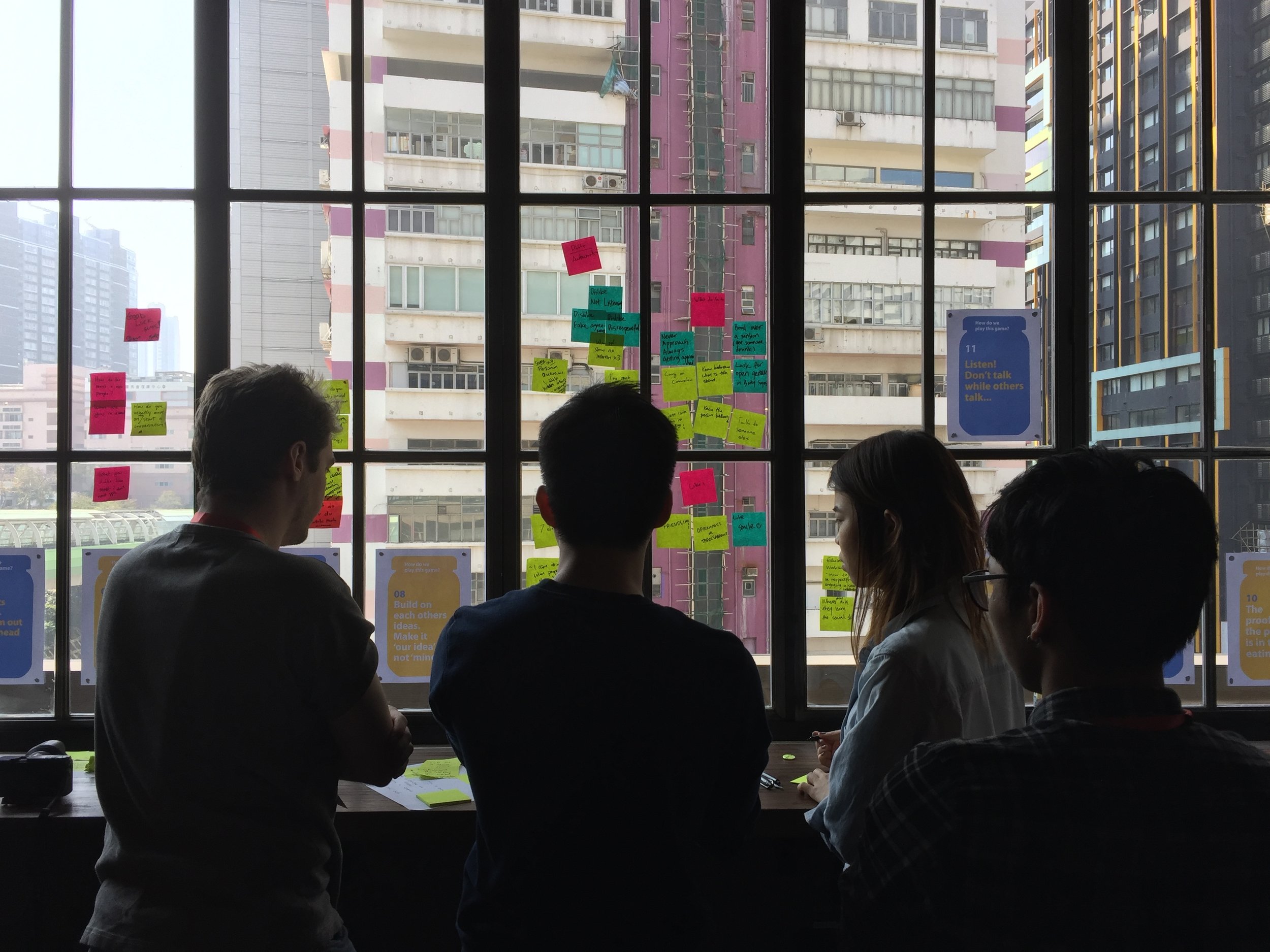 These guys worked their butts off to hit a nerve and it paid off, #pluspeanutbutter was the empathiest.
Our joyfuliest bunch, team #doggystyle. Yes, her wore the wig the entire time.
Perhaps the best use of prototyping supplies.
Yep, that's what we're here for!
Wigs, glasses, silly things galore. Thanks to #cogs our Have Fun Sponsor.
A forest of service designing trees. Our yoga sesh was such a nice break!